Citywide improvements are also in the works.
Taking important strides to create safer and more inviting places for residents of the city's Northside to enjoy recreation and spend time outdoors, the City of Poughkeepsie has invested in improving the neighborhood's two parks.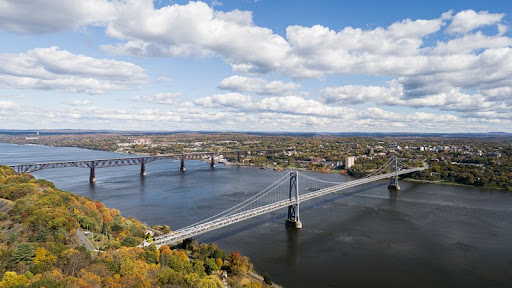 On March 1, Poughkeepsie's Common Council unanimously approved funding improvements to Pershing Avenue Park. Scenic Hudson will help create a new community garden and urban farm, and New City Parks will provide services. Planned improvements will include reconstruction and replacement of the existing basketball court and playground as well as new park furniture and landscaping.
In his State of the City Address on March 30, Mayor Rob Rolison announced a proposed PKGO-Parks Plan, which commits to restoring aging infrastructure and completing deferred capital projects in a number of parks throughout the city, including the Northside's Malcolm X Park.
Revitalizing Pershing Avenue and Malcolm X parks supports community-based efforts Scenic Hudson is part of to transform neighborhoods along Fall Kill Creek into community-centered assets by linking a number of civic and public spaces on the city's Northside. The goals include promoting environmental and food justice, fostering youth leadership, and integrating outdoor educational experiences.
This initiative will connect the many Northside neighborhoods and Walkway Over the Hudson. Working side by side with community members and leaders will ensure projects help meet the expressed needs of Northside residents to have access to safer places to enjoy the outdoors, provide youth with skills that could lead to career pathways, and foster a greater sense of community and belonging.
Along with the bond resolution, the Common Council approved a five-year lease agreement with Scenic Hudson to operate the Pershing Avenue Neighborhood Farm next to Pershing Park.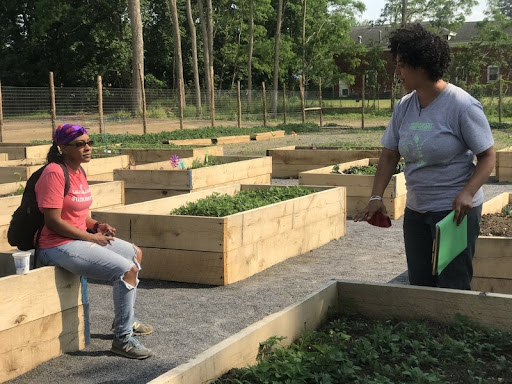 The farm will consist of an educational farm where young people can learn about agriculture and help grow food that will be distributed to local families via Dutchess Outreach. A community garden with plots available for residents will be launched this spring in collaboration with the Poughkeepsie Farm Project. Scenic Hudson and New City Parks carried out the initial phase of construction, grading and bringing water to the site, installing a safety fence around it, and creating access with paths and a grassy farm road. The YouthBuild AmeriCorps Program of Nubian Directions II, Inc. is building raised beds for the farm, a tool shed, and a greenhouse. The educational farm should begin by spring 2022.
The Pershing Avenue Neighborhood Farm is part of a larger initiative to create a neighborhood-focused park corridor along Pershing Avenue. It's being spearheaded by the PARKnership — a group of community leaders, municipal representatives, and local organizations created to focus on how to improve health and safety for Pershing Avenue neighbors.
Partners include:
Nubian Directions II
Dutchess Outreach
the Poughkeepsie Farm Project
the Art Effect
"Safe and inviting parks are critical for sustaining a city's quality of life and attracting new residents," Poughkeepsie Mayor Rob Rolison says. "By investing in the renewal of Poughkeepsie's public spaces, including Pershing and Malcolm X parks, the city will ensure they will meet the recreational, emotional, and public health needs of residents for generations to come. We look forward to working with our many local partner organizations to carry out this important work."